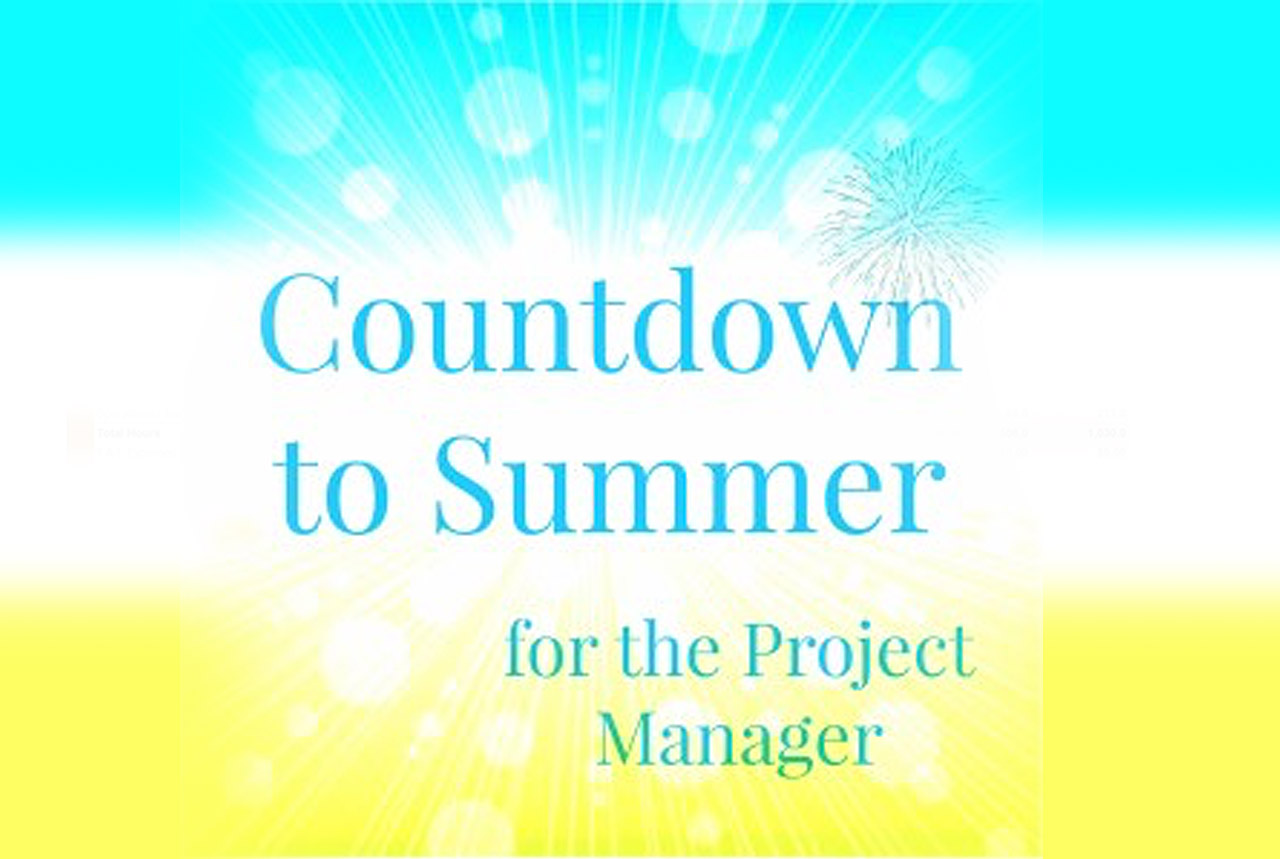 8 Ways Project Managers can Motivate and Engage Teams This Summer
School's out, pools are open, the sun is shining and trips are being planned…it's the countdown to summer!
Even as the summer buzz builds, project managers never seem to take a day off, whether we're planning the next phase of an implementation or executing the next weekend warrior project (I have two lined up already). The rush, however, doesn't have to be mundane. In the spirit of the season, we've compiled eight fun ways you can motivate and engage your team in summer festivities:
Kick-off the start of a new deliverable by bringing in ice cream at the next team meeting.
Hang a travel map in the project room and add tacks for all the places your team will be visiting this summer on family or business trips.
Take the opportunity to give the project a Project Report Card. This could be a fancied up status report, but don't just include the tangible grades for milestone and task completion!  Include the soft skills we see on our kids' report cards, such as "cooperates well with others" or "works independently." Add a few fun ones like "plays well in the sandbox with others." Your IT developers will love the dual play on sandbox environment.
Raffle off two tickets to the best water or theme park near you. Maybe every time someone submits their time sheet or status report on time, they get entered into the raffle.
Eat outside!
Identify a wall for project members to hang their 4th of July photos. Or, if your team is up for it, challenge them to hang summer pictures of themselves doing a home project along with a post-it to describe whether the project was a bust or a success.
Send a "Happy Father's Day" greeting to all the dads on your project team.
Meet outside! I did this once and it was the one of the best status meetings the project team had. Fresh air gets the creativity flowing.
This summer at CE Wilson Consulting, we look forward to sharing some new ideas for the blog and website. We also plan to share fun blog posts that will give you tips and tools for better project management and fun ways to bring out the best of your project management teams.
As the countdown continues, we hope you will follow along with us, comment and share your experiences. What other fun summer activities have you done with your project team?
Chrystal Richardson is Managing Partner of CE Wilson Consulting, a project management and business efficiency consulting firm that has managed projects for technology, mining, medical, utility and manufacturing clients since 2001. Her PM DNA blog brings together the head and heart of project of management.