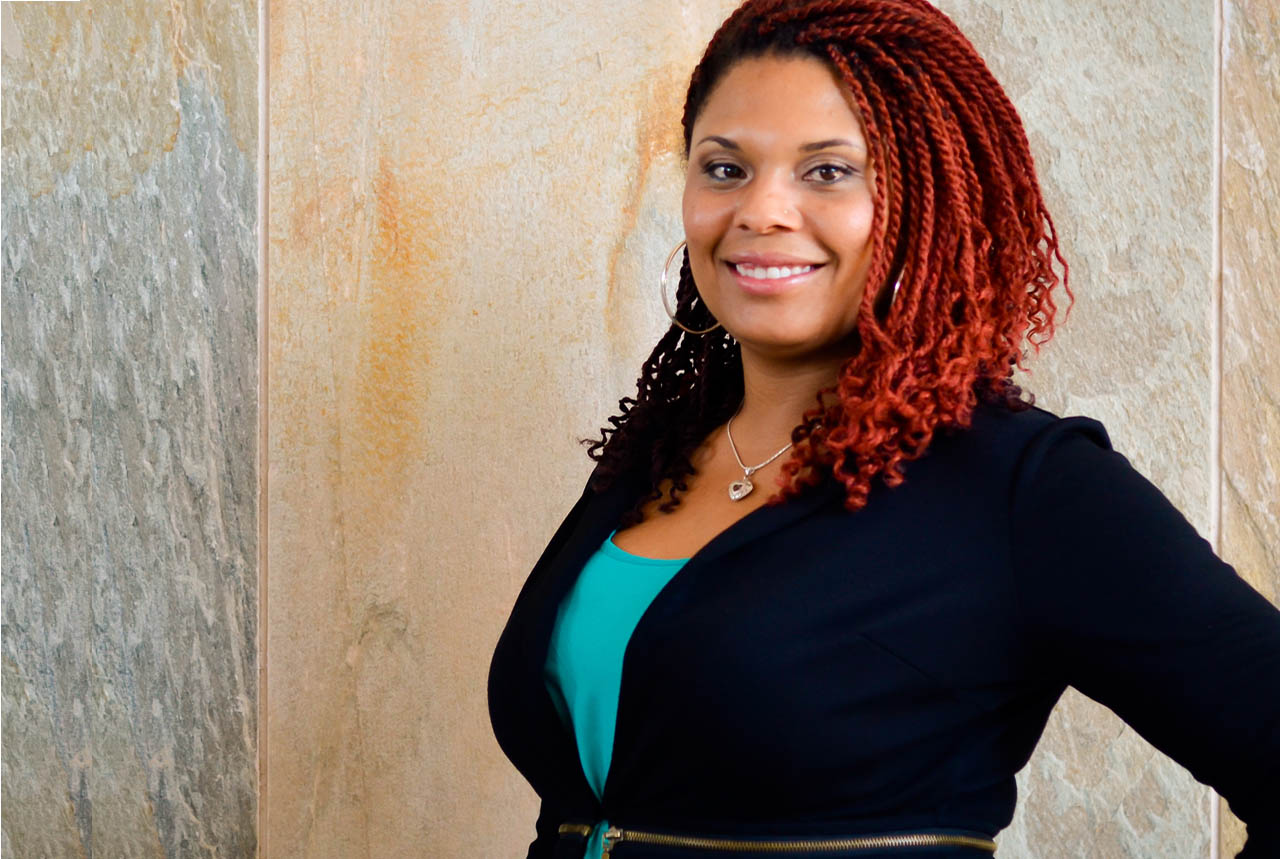 A Day in the Life of a Project Coordinator: Michelle Jackson
Not every project manager starts his or her career with the intention of becoming one. Project Coordinator Michelle Jackson was working in a different field when a friend noticed she had the skills and temperament to make a great Project Coordinator. Learn how she switched careers, her favorite part of her job, how she spends her time off and much more.
Projects: Data gathering and analysis, process mapping and procurement;
Support project management on infrastructure, network, and security/access control projects.
Industry specializations: Waste management, medical device tracking, utilities
Background: I have experience in analyzing data for multiple industries, from utility to medical companies, as well as utilizing multiple ERP systems. With a Bachelor of Science in Criminal Justice, problem solving is my main focus. I really enjoy helping my clients get past the barriers that hinder them from reaching their true potential.
How did you get into the project management field? I pretty much fell into it. I went to school for Criminal Justice; project management was not even a thought in my mind. I started talking to a friend who is a project manager, and she asked what my job entailed. At the time, I was a liaison for a waste management company and described my job duties; she stated that I was doing project management work. And that was the beginning of jumping into a whole new career field.
What do you consider your greatest strength? I am very skilled at working with people, and I am sensitive to others. Through my empathy and good listening skills, I can bring calm to emotional situations so we can move on to solve the problem. I'm a good listener and can quickly establish an understanding and connection with people by putting myself in their shoes.
What's the first thing you do every day in the workplace? Last thing?
I take a deep breath and start organizing my day, starting with looking at my calendar and emails to see what my day demands. The last thing before leaving my office is to reflect on my day and go over the checklist I created throughout the day to see what lingering tasks need to be completed or followed up on the next day.
What's your favorite part of the job? Least favorite? My favorite part of the job is the people. With each project you meet new people, and the knowledge each individual brings is priceless.
Least favorite things are those I cannot control, such as lack of resources.
What three character traits are essential for a Project Coordinator? You have to be a people person. In this job, creating relationships is a must to get the job done. Empathy is a necessity; it's all about understanding and caring for people who are part of the team. The ability to delegate tasks and become a problem solver are also essential. You should be resourceful and creative when faced with problems and focus on identifying the most effective way to resolve them.
How do you spend your weekends?  Attending farmer's markets and all types of festivals, from music to iron works. Just recently I began attending WNBA games, which I'm really enjoying. It takes me back to my college days playing basketball. But most of all I love being with my family.
Outside of work, what are your hobbies? I enjoy cooking, and when I attend a farmer's market, I try to find eclectic spices, oils, and balsamic vinegars to cook with. I love to shop. I also enjoy crafting — from creating diaper cakes to scrapbooking.
What's your favorite day of the week and why? Thursday is my favorite day of the week, because if I made it through the busiest day (which is Wednesday), then the rest of the week is smooth sailing.
What charitable causes do you support and why? I work with New Pathways for Youth and CE Wilson Grow Kids. I love working with young adults because it reminds me of growing up in my neighborhood centers, which influenced me to become the person I am today. By giving back to at-risk young adults, I may touch one person and make a difference in his or her life as many people did for me.