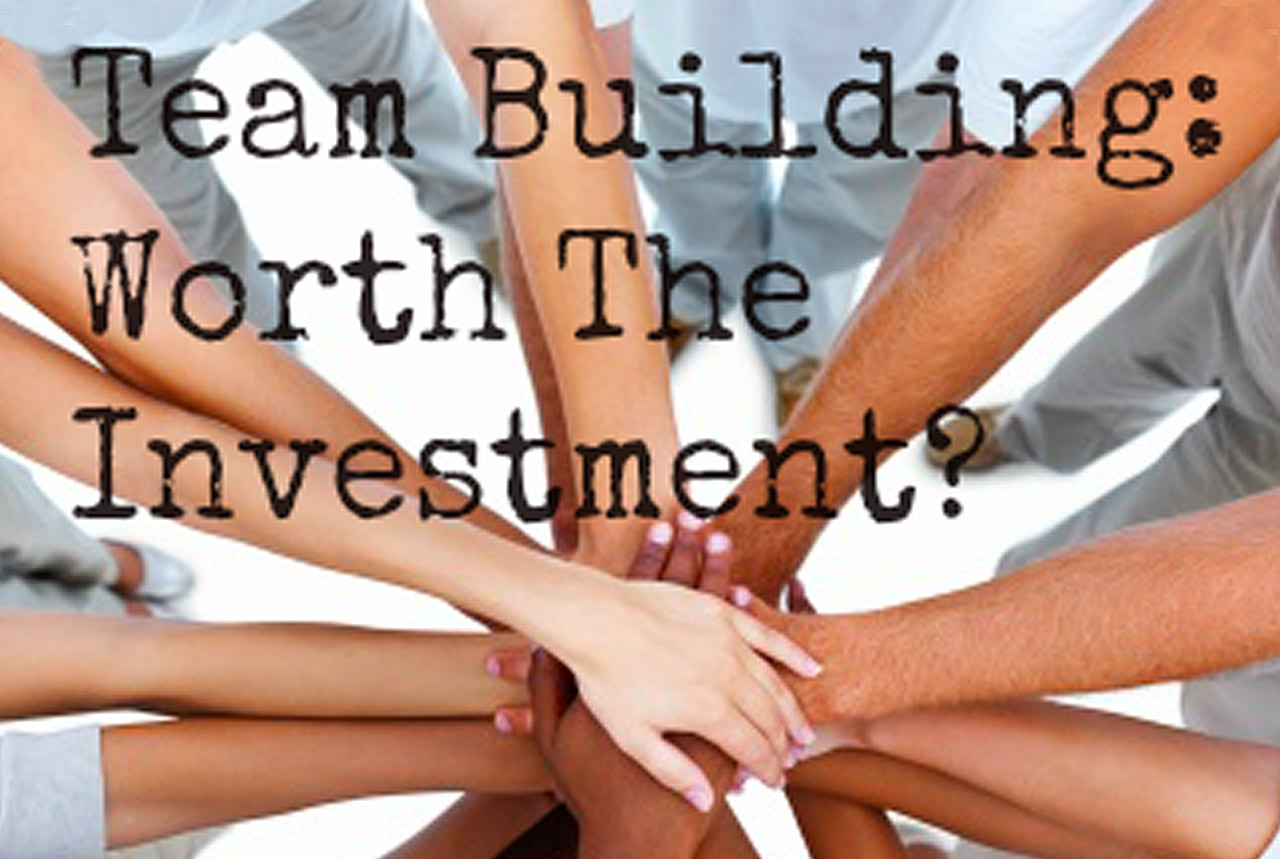 Team Building: Is It Worth The Investment?
Team Building:  Is it worth the investment?
Just mentioning the term 'team building' often evokes images of group wilderness excursions or those warm and fuzzy (but meaningless) round table ice-breaker exercises.  The idea of team building is frequently met with cynicism or rolling of the eyes – and for good reason.  Most team building efforts are undertaken because someone thought it was a good idea rather than to address specific business needs.  With proper planning, analysis, design and measurements to evaluate success, team building can deliver a significant return on investment (ROI) with the following benefits:
Developing the skills to work more efficiently and effectively as a team
Building commitment and loyalty to the team and it's goals
Improving communication
Improving collaboration
Trust building
Increasing productivity
Improving quality
While these broad objectives are a good start, they alone are not sufficient to assess whether or not your team building initiative will be or was worth the investment. The table below is a guide to avoiding or addressing barriers that result in little or no ROI from team building activities.
| | |
| --- | --- |
| Barrier | Solution |
| Lack of clear goals | Ask the question, "Why are we doing this?   Link team building to a specific business need. |
| Poor communication | Clearly explain to all team members why they are participating in the team building initiative and the expectations. |
| No way to measure/quantify outcomes | Determine the best way to measure success with a specific metric for each desired outcome.  Ask these questions: What is the value of improved productivity and how will we quantify this?  Did absenteeism decrease? If so, how much did this save the company? What is the value of improved collaboration? As a team building exercise, consider including your team members in the process of measuring outcomes and then comparing the cost of team building with the revenues or savings realized. |
| Failure to measure/quantify the current state and cost of doing nothing | What are the costs of inaction.  Is it low productivity, inefficiency or internal conflicts? How do we calculate and quantify these costs?  Compare these costs with the estimated value of team building to help decide if the investment is warranted. |
| Failure to quantify the cost of the team building intervention | Consider all the costs associated with team building efforts. This may include salaries, external facilitator, renting a facility, travel, indirect costs, materials, meals, etc. |
| Including the wrong  activities in your team building program | Carefully analyze your business needs and link every team building activity to a specific need.  Don't include an activity solely because it was deemed effective in another organization or it seems like so much fun.  Start with low cost-high impact activities that are designed to address a specific objective. |
| Expecting team building to solve the wrong problem | Be candid and evaluate whether or not team building is the most appropriate solution. Explore other options for issues such as an employee or manager behaving badly or not having the right team leader or team members. |
| Create a feedback mechanism or process | Create a way for team members to provide immediate feedback from the team building activity.  Avoid asking open-ended questions that result in 'yes or no' answers.  Make the process interesting and encourage participation.  For example, anyone who submits feedback is entered into a drawing for a worthwhile (and low cost) prize.  Make the prize relevant to the activity to reinforce the goals of team building. |
For many, team building should be an ongoing process.  Not all benefits can be easily quantified in terms of dollars and cents.  Although it may be more difficult to quantify the benefits, organizations that prioritize team building as a cultural norm are poised to have higher morale, a greater sense of community and more satisfied customers.
How do you measure ROI for your team building efforts?
Chrystal Richardson is Managing Partner of CE Wilson Consulting, a project management and business efficiency consulting firm that has managed projects for technology, mining, medical and manufacturing clients since 2001.