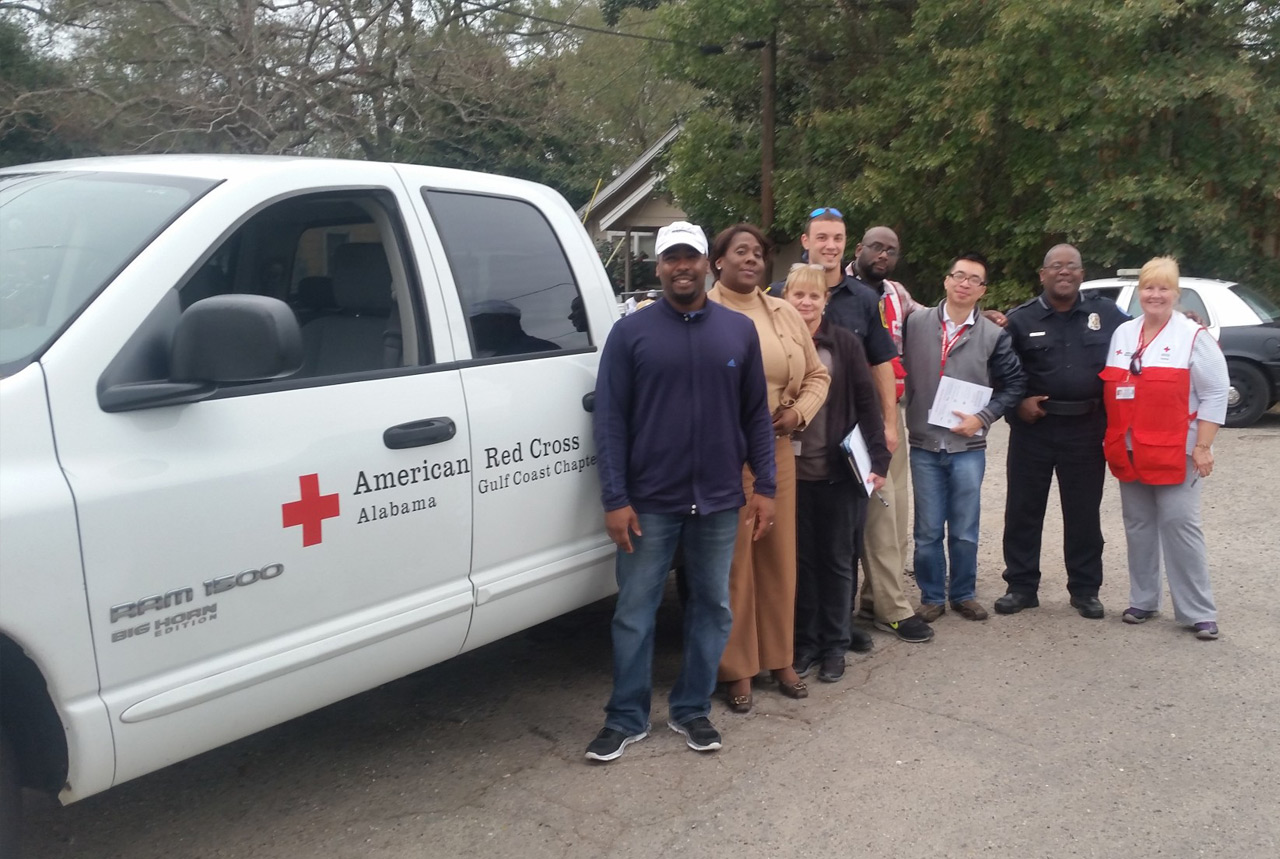 CE Wilson Leader Teams with the Red Cross for Alabama Fire Safety Project
When CE Wilson Director of Operations Frederick Richardson received a call about a house fire in his hometown of Prichard, Alabama that had claimed the life of a toddler and left an 8-month-old baby with severe burns, it weighed heavily on his heart and mind for several days. That's when Fred and his wife, CE Wilson Managing Partner Chrystal Richardson, decided he should make a trip to Alabama to see how they could help.
When Fred arrived in Prichard, he found the Red Cross was there, ready to begin a program to educate area residents on fire safety, as well as replacing or repairing smoke detectors for free in homes that needed them. Fred jumped in to assist, and was instrumental in going door-to-door in the area to let residents know about the free education and smoke detector installation. He also participated in the repair and installation of smoke detectors in homes where they were needed.
The combined efforts of the Red Cross, along with the City of Prichard Police, Fire and Mayor's Office, made the project a success.
"Through years of charitable work, I have learned that sometimes the biggest part of helping someone is simply showing up. From there, you can learn and adjust to the need," said Fred. "It's true that you really can accomplish great things if you follow your heart."
Social responsibility and community service are core values at CE Wilson. Click here to learn about other charitable initiatives the firm and its leaders spearhead.