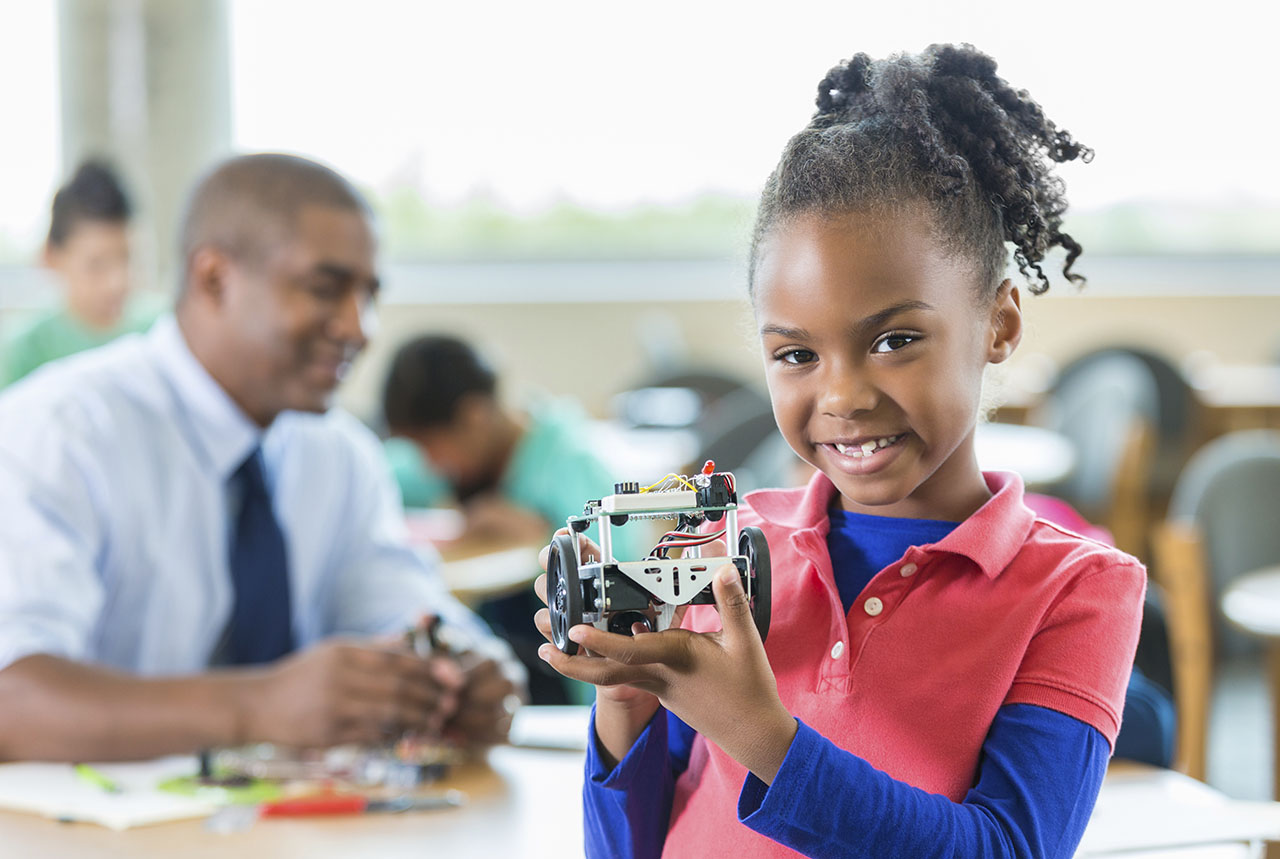 CE Wilson Chosen as Community Business Representative for AZ STEM School Community of Practice Team
As STEM (Science, Technology, Engineering and Math) education continues to take center stage in schools around the country, Arizona is taking the lead by forming the AZ STEM School Community of Practice Team, a collaborative project of the Arizona SciTech Ecosystem in partnership with Intel, Arizona Science Center, Maricopa Education Service Agency and the National STEM Funders Network. Participants include tech businesses and community members, along with educators, students and parents from 55 Arizona schools.
A Community of Practice is a business strategy that encourages various stakeholders to come together by sharing knowledge and information to contribute to the greater good. These cross-stakeholder teams learn from each other by sharing information and building relationships.
Grand Canyon University hosted the AZ STEM School Community of Practice Team's
first quarterly meeting in early September, with business representatives, principals, administrators and students representing more than 20 Arizona schools in attendance.
One of the schools on the team has chosen CE Wilson Consulting to be its Community Business Representative. "Our role is to support one of our local Chandler schools by providing information from the business perspective that can help bridge any gaps between the schools and the community," said CE Wilson Managing Partner Chrystal Richardson. "We will also be a resource to support the AZ STEM Program by bringing the project management perspective to the STEM projects the students are working on and assisting the team in any way we can."