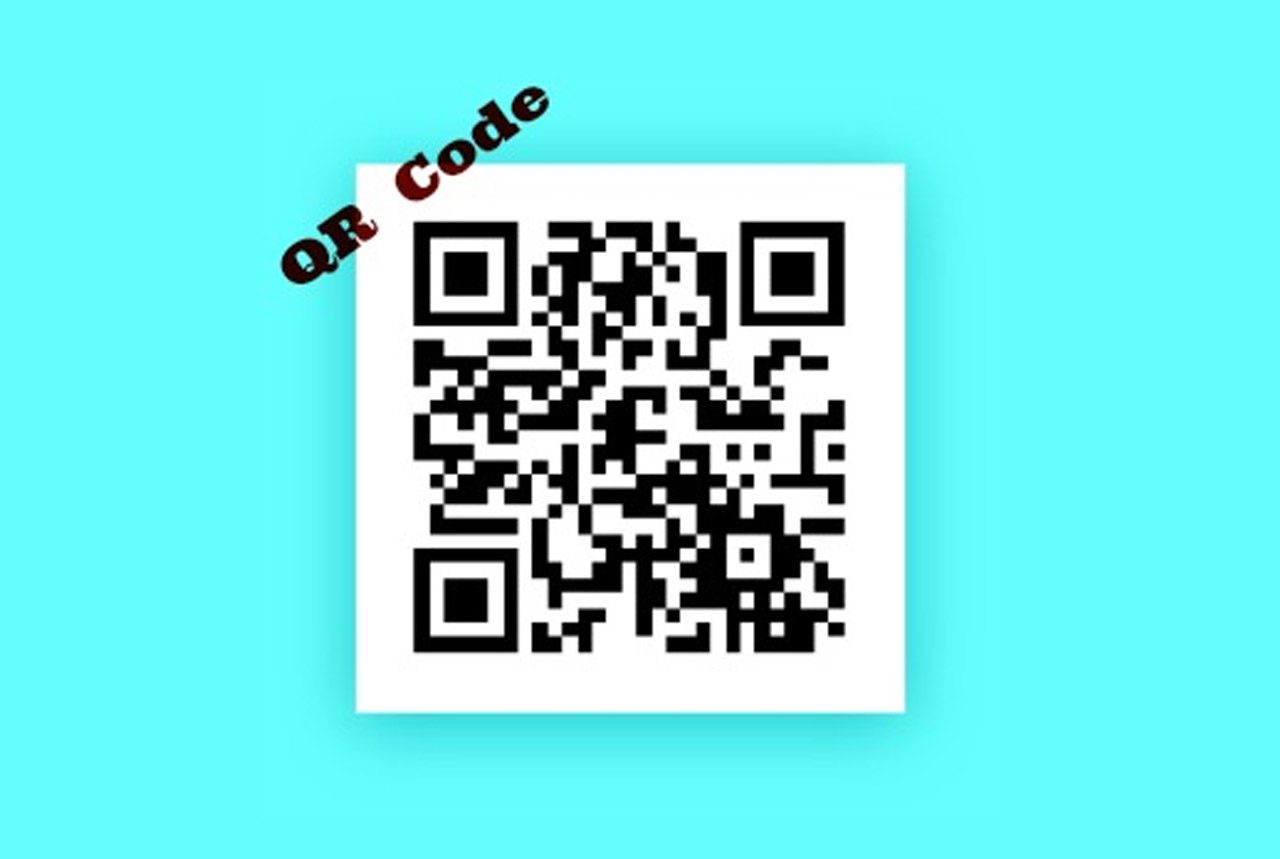 Do you have your QR code? Do you even know what a QR code is? This week's post in the Technology Thursday series will highlight this technology.
This isn't your standard grocery store bar code image.  It looks similar to a traditional barcode but it's more than that.  This is a QR code.  It acts like a type of label that's encoded with lots of information specific to a particular item, like a website for example.  QR stands for Quick Response code, and the technology does work very fast.  Using a smartphone loaded with a QR code reader app, you can scan an image and get immediate access to that information on your device without having to type data into your web browser. For example, if you scan the QR code image in this post with your smartphone, you'll be taken to the CE Wilson Consulting website without any need to type in the url. Read on.
There has been some debate as to whether QR reader is reaching its end-of-life or if its reviving itself.  Although I've just stumbled upon its functionality within the past 6 months, I have found many businesses and people who really use this code.  I've also come across many who've never heard of it, and they are very savy mobile technology users.  It's possible that the technology, while very smart, has not been used or promoted in a way that attracts everyday users. Or perhaps the business world has not found enticing ways to convince consumers to pick up their phone and scan their QR codes. Whichever the case, I have found some interesting uses of the QR code that I'd like to share.
Uses for the QR Code
Just recently I parked next to a car that had a QR code painted across the driver-side window.  When the driver got out of his car, I asked what the huge barcode on his window was for. He said, "This is the best and cheapest piece of advertisement I've ever had." He took out his phone and held it over the QR code on his window.  Within seconds, his business website showed on his phone already loaded with the catalog page where buyers can order car parts right there. Very cool, although I'm not sure how many people would actually pull next to his car and scan his window. Apparently some people have.
A few months ago, I bought and read Dave Ramsey's, EntreLeadership book.  QR code images were used all throughout the pages. As a reader, I could access links to additional reading material and websites on my smartphone by simply scanning the code.  Very creative, easy, and convenient. Now that was a use of QR codes that I appreciated.  I've also seen a company print their QR code image on the back of their brochure or business card.  Anyone interested could scan the code and view their company info right then, without typing in a url.  This neat little piece of technology is a pretty efficient tool for buyers, sellers, and people simply interested in researching information about a company, product, event or person.
The codes are very simple to generate for things like websites, Facebook pages, LinkedIn, Pinterest, even business cards.
How to Get One
To generate and use QR codes (and look super high tech and slightly impressive), follow these very simple steps:
Do a web search for "Free QR Code Generators"; several will show up.  Pick one.
The generator will ask if you're generating a code for a website, Social Media, Business Cards, etc.  Make a selection and enter your url information.
Voila! The QR Code picture is generated.  Download it and save the picture.
If you don't already have a code reader app on your smartphone, find a free one in your app store that's compatible with your device then download it.
Once the app is installed on your smartphone, hold your screen over a QR code and follow the instructions on your screen (which usually say something as simple as move phone until code is in focus)
Voila again!  The code is scanned and the link opens on your phone.  Try scanning a QR code and you should be taken directly to that particular item and its details.
If you want to get extra fancy, some sites will allow you to put logos in your QR Code.
Although the technology was introduced in the 90's its user base has expanded, its popularity has ebbed and flowed. The Scanbuy company posted results of a study this month on the use of QR Codes.  It showed that during the end of year shopping season, shoppers scanned over 10 million QR Codes.  Industries that saw the most scans were high-tech and retail. You can read more about their study here.
Time will tell whether QR codes are dead or alive.  Do you use QR Codes?
You can visit Wikipedia's QR Code page for more details on this technology and its history. 
Other posts in the Technology Thursday Series:
►Trends In Project Management Technology
►Techno Speak – 6 Technology Terms Related To The Internet and Web
►MS Project Tips and Tricks 1
►MS Project Tips and Tricks 2
►Is Blogging Useful In Project Management
Chrystal Richardson is Managing Partner of CE Wilson Consulting, a project management and business efficiency consulting firm that has managed projects for technology, mining, medical and manufacturing clients since 2001. She authors the 'Project Management DNA' blog.