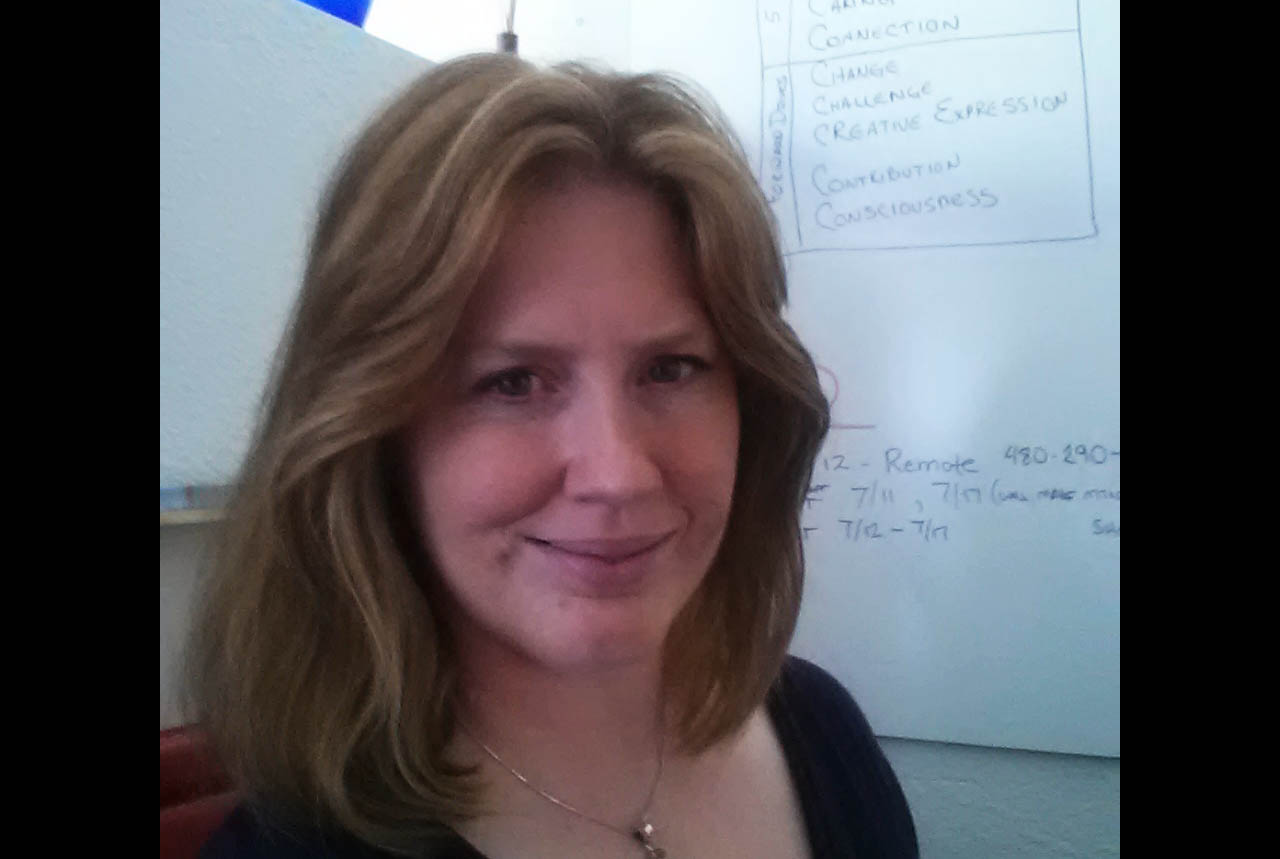 A Day in the Life of a Project Manager: Julianna Carman
If you've ever wondered how Project Managers spend their days, Program and Project Manager Julianna Carman is here to tell you. A former Army combat paramedic and financial services executive, Julianna was burned out and seeking a healthier work/life balance when she made the transition to her current career. Read on to learn how she spends her days, how she overcomes challenges, her favorite part of being a Project Manager and more.
Projects:  Infrastructure, Applications, Network, Server/SQL migration, Security/Access Control and Facilities/Construction
Industry specializations:  Insurance, Finance, Utilities, Legal/Compliance and High Complexity/Cross Discipline projects.
How did you get into the project management field? After years of high-stress executive life, my health and work/life balance was at an all-time low. I had the opportunity to compete for a revised VP position as two departments merged and instead I decided it was time to step back and really consider where I wanted to go with my career. I told the other VP that he could have the slot (with a little more enthusiasm than I meant to!) and boldly started sending my resume out for contract PM positions.
How did you decide project management was the best career path for you? I've always been a natural problem solver, and I tend to think through problems in a structured way. But it wasn't until the last few years in my corporate position that I realized just how similar the two worlds really are. Once I made that connection, the Project Management world was a complete fit. I could still apply all of my people, business and management skills, and yet have the variety I was craving after so many years in the same industry.
What do you consider your greatest strength?  Listening to a complex list of issues/requirements and being able to quickly drill down through the 'noise' to find the cause, effect and necessary outcomes without getting overwhelmed.
What are the first and last things you do at work every day? Every morning I run through my calendar to ensure I'm prepared for each meeting and know the location of each (and that none have cancelled). Then I run through all the emails that have come in from the night before to look for any urgent issues that need immediate responses.
At the end of each day, I make sure all emails are either answered or that I have asked follow-up questions. I also make sure all meeting minutes and emails from the day are sent and that my desk area is reasonably tidy so I can start with a clean slate the next day.
What are your favorite and least favorite parts of the job? Favorite, hands down, is the people. I always have amazing 'brains' on my teams that come up with some of the most creative and interesting solutions to problems right in the nick of time.
Least favorite? Delays outside of my control. Whether it's dependencies from other projects, shifts in corporate focus or organizational changes – it all impacts the project team and sometimes you have to really dig deep to keep a team motivated and focused.
What do you think is one of the biggest misconceptions about project managers?  That we are the 'bosses' of the project teams and have the power to tell our teams what to do and when to do it.  Truthfully we can persuade, but we rarely command.
How do you keep calm in stressful situations? By looking for the root cause of a situation and focusing my efforts there to resolve it. Most everything else is emotion or conjecture and ultimately the symptoms of the issue – not the cause.  Get to the cause and the pressure resolves.
Do you have tricks for motivating a team?  I believe every member of the project team truly wants to do a good job. My approach is to consistently acknowledge that effort throughout the project and praise team members at every milestone. When things don't go as planned, I take any corrective feedback offline and ask the team member for their help 'fixing' the issue so they can participate directly in getting us back on track.
What was one of your biggest professional challenges, and how did you overcome it?  Working remotely with teams and attempting to form meaningful relationships. In remote projects I make a point of asking how people are doing and actively listening to the subjects they talk about. The next time we speak, I often ask follow-up questions, or if I see an article about a subject they're interested in, I'll forward it along during the week. Most team members are surprised I paid attention and they become more responsive each time I check in.
What do you find most rewarding about your job? I genuinely feel like I constantly make a difference. My projects commonly involve problems the client wants to see corrected. Whether it's a new building that allows for more staff, a software upgrade that allows for better functionality or a security issue that offers better protection – I can point to the improvements made by the efforts of my team.
What three character traits are essential for a PM?  Self-motivation to keep pushing yourself and your team forward, empathy to try to understand the needs of the clients and your team, and the ability to tailor your approach to meet clients halfway. And let's not forget a VERY large dose of humor. Some days, even with the most perfects of plans, things happen outside of your control and all you can do is laugh and start fresh again the next day.
What's your favorite day of the week and why? Mondays! It's the day I get myself organized, lock in the priorities and really map out the week so that I can keep the teams on track.
Outside of work, what are your hobbies?  I shear, dye and spin wool and fleece on a spinning wheel into threads and yarn.  I've found that it's an amazingly creative and peaceful hobby that lets me unwind no matter how crazy the week gets. Maybe one day I'll do more with the finished yarn – but for now the finished pile just keeps growing!
How do you spend your weekends? My husband and I just purchased a farm in Southern Arizona and we are slowly getting it back into working condition. So our weekends are pretty full learning homesteading and farm life tricks of the trade.  For us, it's a great balance and a wonderful way to unplug and unwind.
What charitable causes do you support and why?  I volunteer my time to help fellow small business owners create business or marketing plans, or to help them improve operations and growth via periodic mentoring calls. I know how overwhelming it can be to start a business, so I enjoy paying it forward to others on the same journey.