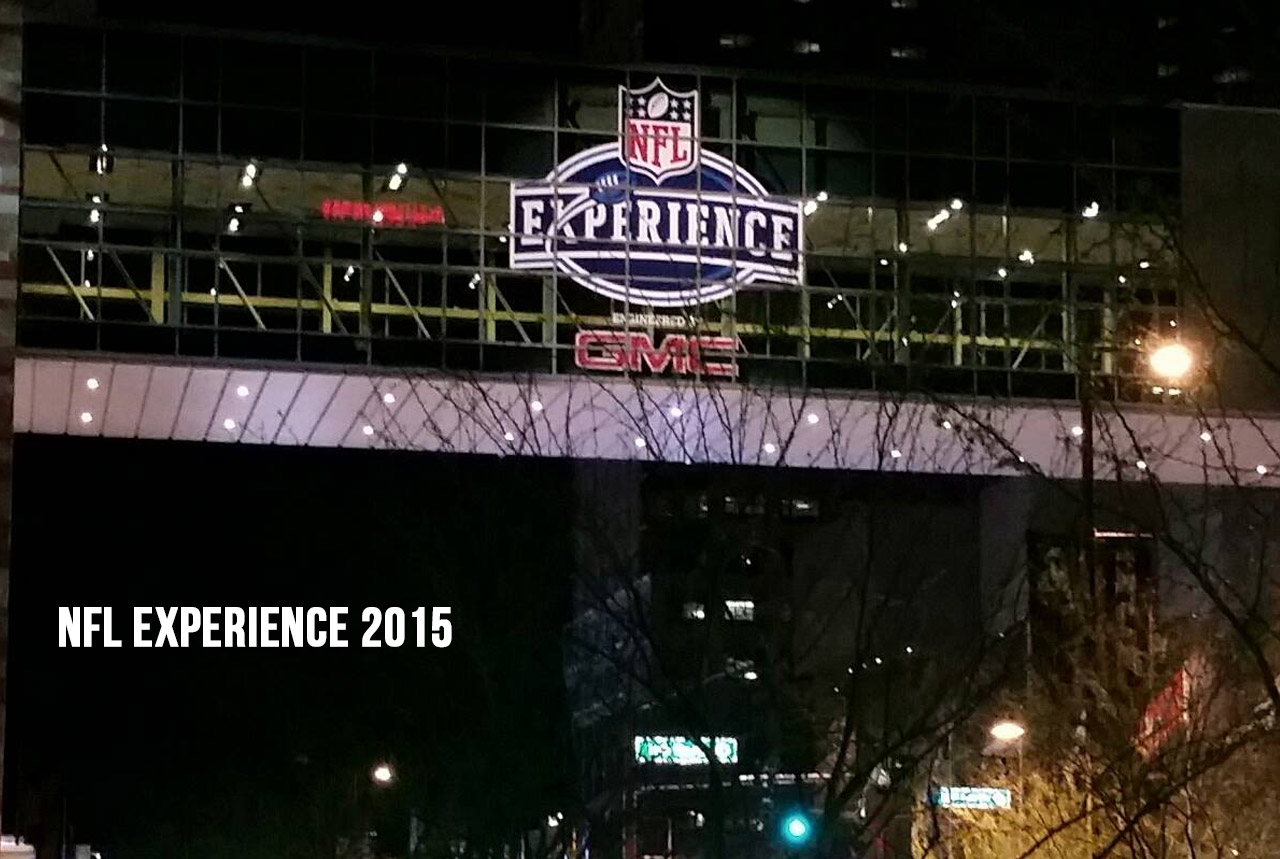 Countdown to Super Bowl XLIX 2015 a Project Perspective
We are 5 hours away from football's biggest day of the year, Super Bowl XLIX 2015.  As the football world celebrates 49 years, we're bringing you 8 interesting facts about taking on a project of this size.   Before we jump in…
NFL Experience 2015
This years NFL Experience was engineered by GMC and held in downtown Phoenix.   The Phoenix Convention Center was buzzing with activities giving us the hands-on experience of being on the football field and in the locker rooms of these players. We escorted a few kiddos and volunteers from our Grow Kids program and joined thousands of other people in running 40 yard dashes on a simulated field, running passing drills, punting, throwing, blocking, and seeing the Super Bowl championship trophies.
Super Bowl Fun Facts from a  Project Management Perspective
As project managers, we can appreciate the planning, executing, monitoring, and close-out activities it takes to pull a massive project like this together. Here are a few fun facts related to these project phases:
Project Selection and Planning:  The Host Selection process to determine what city will host the Super Bowl starts several years in advance. For example, host selection for Super Bowl 2015 started in 2005 when the NFL initially voted to award the Super Bowl to Kansas City.  The Kansas City plan fell through and three other cities submitted bids. The two finalist were announced in 2011, and the winning city announced in October 2011. The Football Team selection is based on the two teams that win their r

espective AFC and NFC Conference 

Championships.
Project Name:  Every good project has a project name.  Why do we use roman numerals in our Super Bowl titles, you ask?  The NFL season spans 2 calendar years, so it was decided to use roman numerals to represent the Super Bowl number.  Fun Fact: next year's Super Bowl 50 would be  "Super Bowl L", however not everyone loves the idea of the "L" in the Super Bowl title.  In June of 2014, the NFL announced that next year's event will be marketed as "Super Bowl 50", dropping the roman numerals.
Project Requirements: Every good project has a well-defined set of requirements. Super Bowl is no different.  Cities making a bid to host the Super Bowl must show they can meet a set of detailed specifications and requirements.
Project Costs:  Every project has a budget. Arizona will spend about $30M to host the 2015 Super Bowl, according to USA Today. Next year San Francisco plans to spend more than $50M.  Fun Fact: Metlife Stadium is the most expensive stadium ever built, at a construction cost of $1.6B
Project Performances:  Past performance matters in a project.  Seattle Seahawks and New England Patriots both are #1 seeds in their respective conferences. The Patriots have been to the Super Bowl 7 times and the Seahawks took home last year's Super Bowl title. The players aren't the only performers. Let's not forget Super Bowl Halftime show performances, which requires months of planning. This year I

dina Menzel will sing the National Anthem, and Katy Perry and Lenny Kravitz will perform.  Last year 111 million people tuned in for the Bruno Mars halftime show.  
Winner Winner: The game winners will receive $97K and rings made by Tiffany & Co.
Project Sponsors:  Although not sponsors in the true sense of the term, advertisers will pay 

$4.5 million for a 30-second commercial spot during the big game.
Kickoff and Execution:  Now, we sit back and enjoy the execution of this entire event. We'll huddle around our TVs, eat and drink, root our favorite team to victory, yell, laugh, stand, sit and stand again as we enjoy watching the project come together and then end. Enjoy!
Have you ever been involved in the planning or execution of a Super Bowl?  If so, share your experience by commenting below!
Related blogs in this series: 
Chrystal Richardson is Managing Partner of CE Wilson Consulting, a project management and business efficiency consulting firm that has managed projects for technology, mining, medical, utility and manufacturing clients since 2001. Her PM DNA blog brings together the head and heart of project of management.