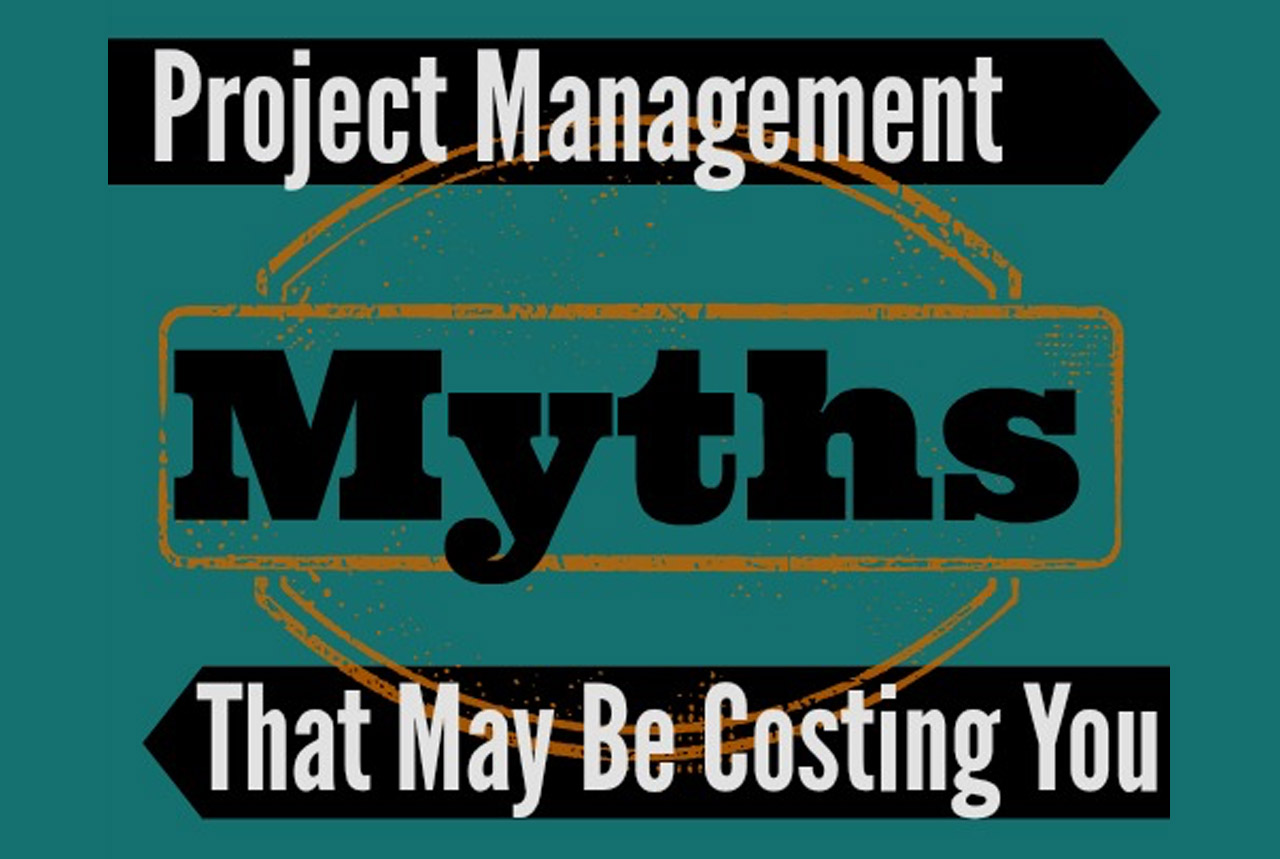 Project Management Myths That May be Costing You Money
In general, myths are explanations we create to make sense of things we don't fully understand.  In project management, myths also exist to justify business decisions or actions we want to take that may be ill-advised.
When we don't want to appropriately invest money, time and other resources to ensure that our projects are a success, we often make up 'reasons' (i.e. myths) that have little or no basis in fact to support that decision.
Three Common Project Management Myths
Let's expose 3 common myths and come to a better understanding of the value that good project management practices can bring to your projects and your organization.
MYTH #1: Project Managers are simply glorified project administrators. This myth is borne out of a desire to minimize the cost associated with hiring a competent, seasoned Project Manager because the investment in this resource 'seems' high.
Why does this myth cost you money?  It doesn't take into account the various skills a Project Manager uses to save money.  Knowing how to foresee and avoid costly delays, skillfully resolve project team member conflicts, develop, minimize and eliminate scheduling anomalies and implement effective cost controls are just a few examples of the expertise an effective project manager brings to the table.
FACT: Experienced, highly qualified project managers will ultimately save you more money than they cost.
MYTH #2: Project management tools and technology are too complex to be accepted in our organization.  This myth may be the result of a desire to control costs and then attempting to somehow justifying a decision.  Another reason for this myth is that we sometimes underestimate the capacity of stakeholders to learn and embrace new technology.
Why does this myth cost you money? The lack of modern technology usually results in lower efficiency, poor communication and less connectivity among project team members.  All these tradeoffs mean higher costs; therefore, you won't save any money.
FACT: A wise investment in the optimal mix of technology tools that support a good process will cost less in the long run.
MYTH #3:  Planning takes too much time.  This myth is a common refrain in all aspect of life, really.  We constantly tell ourselves that we don't have the time because we don't know how to plan effectively and we don't have the tools to help us do so efficiently.  Unfortunately, the use of sound planning skills is at an all-time low.  At a minimum, good project planning involves developing the following items:
Documented project requirements and objectives (e.g. Project Charter)
Detailed schedule
Risk Management and Contingency Plans
Scope Management Plan
Change Control Plan
Detailed Budget
Training Plan
Why does this myth cost you money? The costs associated with last minute planning and the failure to have a contingency protocol in place are extremely high-higher than the cost of planning ahead of time.
FACT: Planning takes time, yet planning saves more time than it takes.  Effective project planning requires a disciplined, skilled and focused professional.
We hope that dispelling these myths will help you save money by making wise and informed decisions regarding your future projects.  Can you think of any other project management myths that have been costly?  If so, please share a comment below.
Chrystal Richardson is Managing Partner of CE Wilson Consulting, a project management and business efficiency consulting firm that has managed projects for technology, mining, medical and manufacturing clients since 2001.