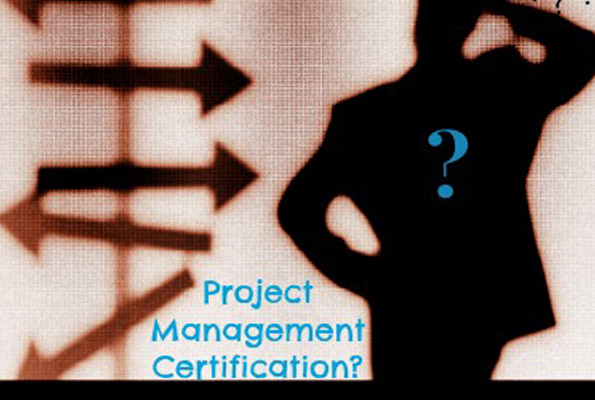 Is Project Management Certification Necessary
The question 'is project management certification necessary?' is an interesting one.  After all, unless you are a medical doctor, attorney, nurse or other professional in a field regulated by law, no credential is necessary, per se.  That being said, having a project management certification offers some compelling benefits.  As with any endeavor there are pros and cons so let's explore them in more detail:
Pros
Enhances your credibility
Sends the message that you are serious about your profession
Conveys experience and knowledge in the field
Can improve your chances for securing a project management role
Can enhance your earning potential
Cons
There are costs to obtaining certification (e.g. Exam fees and certification preparation costs)
A significant investment of time is required to study for the certification exam
The certification applies to only one framework. Every certification is based on a particular framework; therefore, if an employer manages projects based on a different framework, your certification may not be as valuable to that employer.
The decision to obtain a certification or not is an individual one.  When making this decision consider the following:
Where you are in your career – Early career professionals may be better off waiting to gain more experience.  Some certifications may require that you have a certain number of years' experience 'in the field' before taking the exam.  In addition to the inherent benefits that experience brings, gaining more experience will improve your chances of passing the exam and meeting the experience qualifications.
Your industry – Some industries tend to value certification more than others. Research your industry to see how it values the certification.
Market trends – To ascertain market trends in your area, periodically scan project management job openings.  If more job ads say something like 'certification is highly preferred' or 'a plus,' it may be time to consider becoming certified.
If you decide to get your certification, many other questions follow.  For example, what certification and credentials are you looking for, will you take a prep class, what literature will you use to prepare? In a previous post, we shared certification exam tips from certified project managers.
We all know that having a bachelor's degree doesn't mean someone will be a good employee nor does it guarantee getting a job.  Likewise having a project management certification doesn't mean you'll be an effective project manager and will not guarantee a higher salary.  Having a certification means you know project management terminology, concepts and best practice strategies.   It signals that you have experience managing projects or programs, you've attested to that experience and you've invested time into passing an exam built by other experienced project managers. In the long run, having your certification doesn't hurt you and it can only improve your chances of obtaining a career in the field of your passion.
What are your thoughts?
Chrystal Richardson is Managing Partner of CE Wilson Consulting, a project management and business efficiency consulting firm that has managed projects for technology, mining, medical and manufacturing clients since 2001.  She authors the 'Project Management DNA' blog.